Guest Activities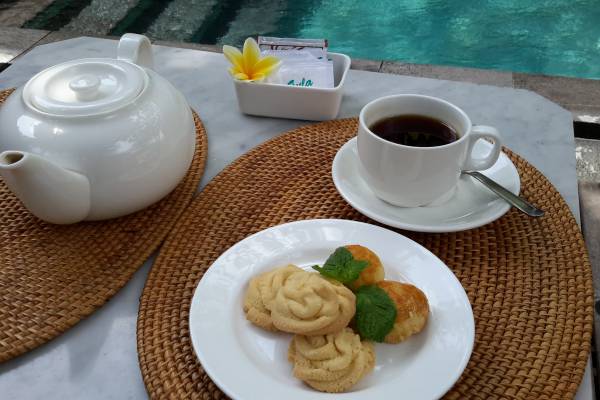 Afternoon Tea
Complimentary afternoon tea is served daily from 15.00 – 17.00 by the pool, on the balcony or in the comfort of your private villa. We provide herbal teas or Balinese coffee accompanied by a selection of traditional home-made cakes.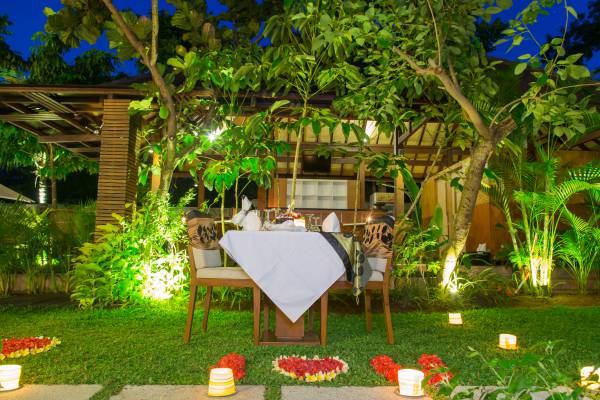 Candlelight Dinner
Celebrate the spirit of romance with a candlelight dinner in the intimacy of your private villa or under the stars in the elegance of our poolside setting. Savour a full-flavoured menu of culinary delights against a backdrop of flickering candles and exotic flower petals.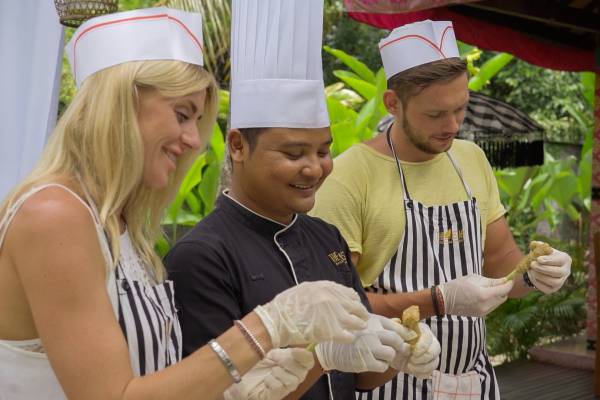 Balinese Cooking Class
Learn the culinary secrets of authentic Balinese cuisine with an interactive cooking class conducted by a professional chef. This experience takes a look at the fresh herbs, spices and other ingredients needed to recreate delicious dishes to tempt the taste buds.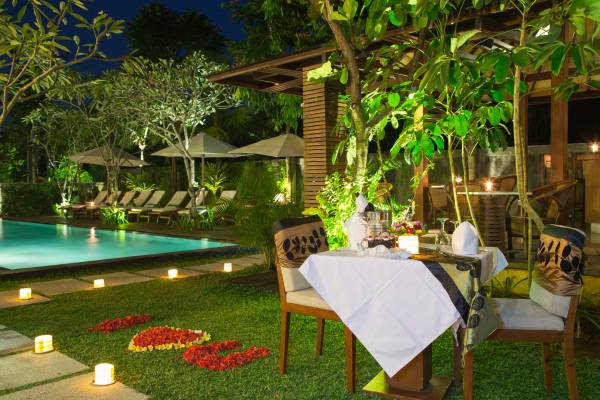 BBQ Dinner
Enjoy a dinner of fresh Jimbaran seafood served by the main pool or in the privacy of your villa. Let our chef do all the work or join in to learn the Balinese way of cooking fish over an open coconut husk grill. The menu selection can be tailored to suit individual taste preferences.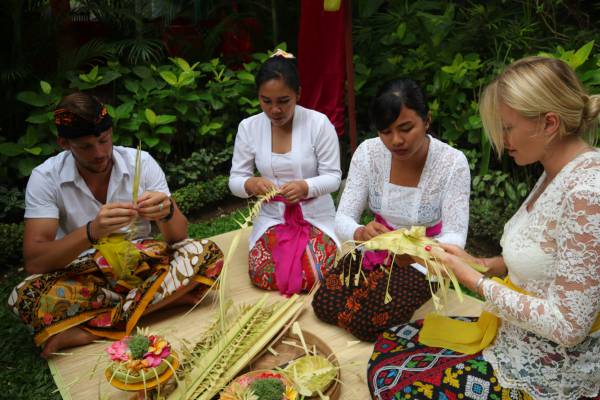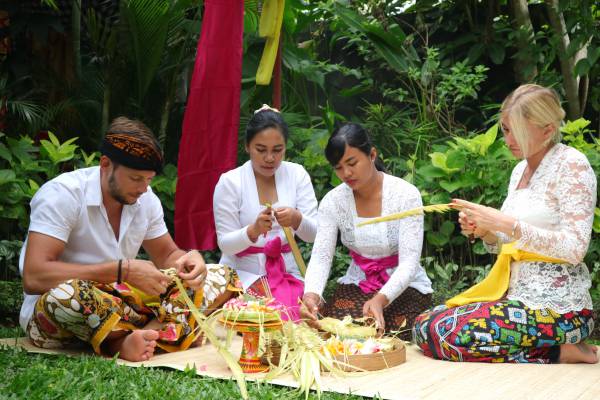 Balinese Offerings
Canang is a daily offering made by the Balinese to appease the gods and show gratitude. This class teaches how to make a simple offering using palm fronds, fresh flower petals and other symbolic materials. It also discusses the Hindu religion, which is all about maintaining a harmonious balance between the physical and spiritual worlds.